Zip Before Your Trip
Pocono Zip Racer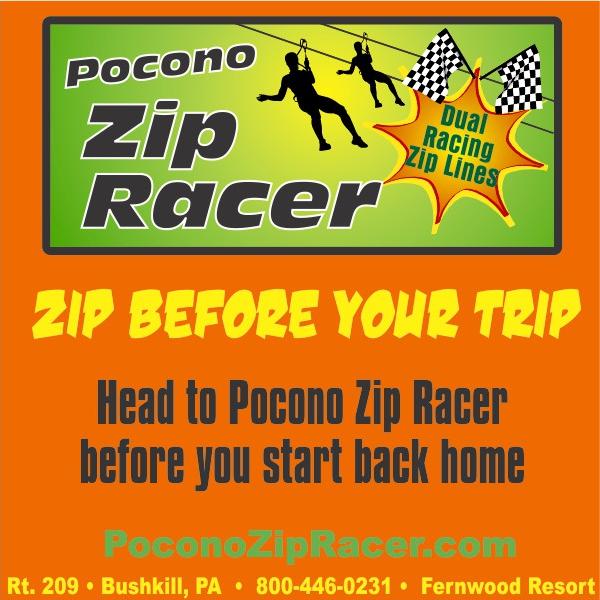 Time:
August 13, 4092638 10:00 AM until August 13, 4092638 12:00 PM
Download
Location:
Pocono Zip Racer
Rt. 209,
Bushkill,

Contact:
Lporvaznik@bushkillgroup.com
800-446-0231
More Info:
Head to Pocono Zip Racer before your trip back home. Experience the thrill of our dual racing zip lines. Offer is for Sundays, 10 am-12 pm.
Pay $20.00 for your first Zip Race and get a 2nd ride free! Must be same rider.
Show your Villas at Tree Tops & Fairway or Fernwood Resort guest card, White/Blue Lightning Tubing or Pocono TreeVentures armband to receive the special discount.
*Open Weather Permitting